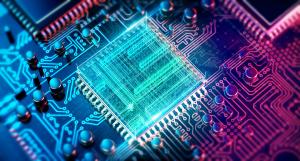 MinneQuantum has great news to share, we've joined the Quantum Economic Development Consortium (QED-C)!
We're excited about the benefits that this brings to the Minnesota Quantum Computing Meetup and how this will help us further MinneQuantum's goals of advancing quantum computing and quantum technologies in Minnesota.
But before we dive into that, here's more information on the QED-C:
About the QED-C
As stated on their website, "the QED-C is a consortium of stakeholders that aims to enable and grow the U.S. quantum industry. QED-C was established with support from the National Institute of Standards and Technology (NIST) as part of the Federal strategy for advancing quantum information science and as called for by the National Quantum Initiative Act enacted in 2018. Today the QED-C has support from multiple agencies and a diverse set of industry, academic, and other stakeholders. QED-C participants are working together to identify gaps in technology, standards, and workforce and to address those gaps through collaboration."

How this Helps You
This has created new opportunities for our community, including:
Greater Insights into Quantum Computing Trends
By participating in the QED-C's Technical Advisory Committees, we'll be able to share what we've learned with you, so that you can stay current with this fast moving industry.
Better Visibility to Industry Events
The QED-C highlights upcoming industry events that are open to the public, like the recent Women in Quantum Summit.
And we'll keep posting information about these events on the Minnesota Quantum Computing Meetup page so that you have the opportunity to take part.
Looking Forward
We're thrilled to share this journey with you all and can't wait to see what it brings, here's to new beginnings!