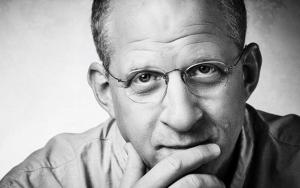 The William I. Fine Theoretical Physics Institute is proud to host the 14th Annual Misel Family Lecture. This lecture is free and open to the public. No registration is required to attend this event. If you have further questions regarding the lecture please contact us at ftpi@umn.edu. We look forward to seeing you there!
SPEAKER: Professor Charles Marcus,
Center for Quantum Devices, Niels Bohr Institute, and Microsoft Quantum Lab – Copenhagen
WHERE: McNamara Alumni Center, Memorial Hall
WHEN: Wednesday, October 16, 2019 at 7:00 p.m.
SUBJECT: "QUANTUM COMPUTING: WHY, HOW AND WHEN"
Can't make it to the lecture? We will have a link to the livestream the day of the lecture.
Refreshments will be served afterward in the McNamara Atrium
Abstract: This lecture is about a future technology, quantum computing, which uses known laws of quantum physics to compute in new ways. Within this technology challenge are at least two profound questions in basic science: which problems can be sped up with a quantum computer, and how can inadvertent measurement be avoided. After a few introductory comments about the first question, this lecture will concern mostly the second question, and will explore some options and the challenges of each.
For more information, see http://www.ftpi.umn.edu/misel/index.html